Accommodations
Los Angeles Athletic Club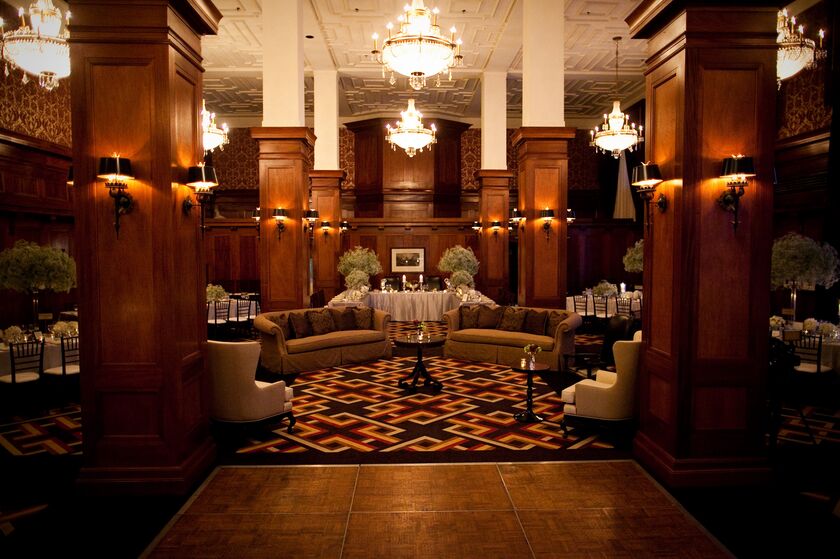 431 W 7th St, Los Angeles, CA 90014, USA
(213) 625-2211
The Los Angeles Athletic Club is a boutique hotel that is part of a private social and athletic club. In the heart of DTLA the hotel is only a short walk to ton's of neighborhood favorites like The Last Bookstore and Bottega Louie Cafe. The hotel offers world class athletic training facility with classes like Yoga, Pilates, and Spinning included for hotel guests. The 3rd floor bar has a great happy hour and the food is terrific.
*Group rate available under Horne and Godshaw Wedding!

Hilton Checkers Los Angeles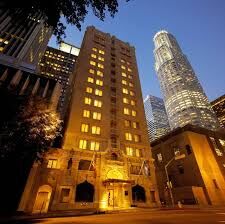 535 S Grand Ave, Los Angeles, CA 90071, USA
213-624-0000
The Hilton Checkers is a secret gem of the city, tucked away on a quiet block of Grand Ave. At first glance the hotel looks small, but it features an impressive 190 rooms and a rooftop spa. Hilton Checkers is directly across the street from some of our favorite coffee at Spring For Coffee and only a 2 block walk from the LAAC hotel and to the wedding venue. As one would expect from a Hilton, it a great and dependable option.
*Group rate available under Horne and Godshaw Wedding!
DoubleTree by Hilton Los Angeles Downtown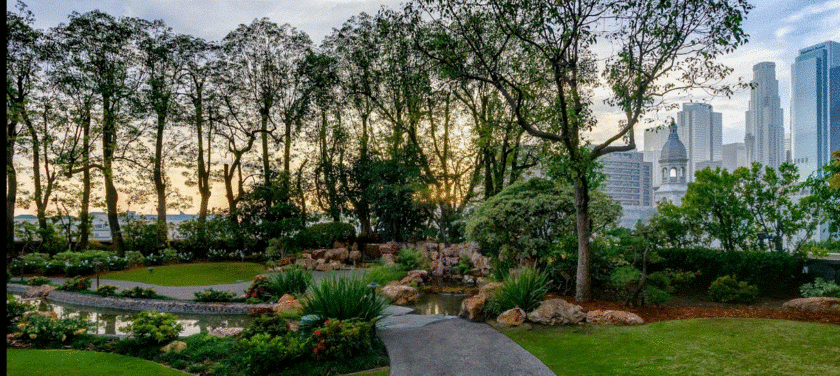 120 S Los Angeles St, Los Angeles, CA 90012, USA
213-629-1200
In the heart of the Little Tokyo area of Downtown Los Angeles, the doubletree also offers a breathtaking rooftop garden. The surrounding neighborhood is safe, quiet and has hundreds of Japanese specialty shops and eateries. This hotel is about 7 blocks away from our venue and would be a fine walk down Spring St. (not Los Angeles St!) or an easy Uber ride.
Ace Hotel Downtown Los Angeles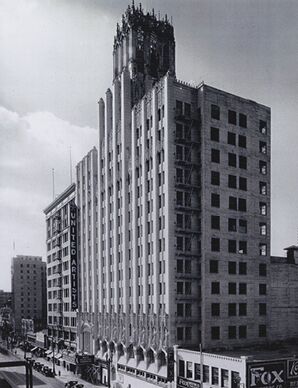 929 S Broadway, Los Angeles, CA 90015, USA
213.623.3233
For the hip and happening! The newly remodeled Ace Hotel DTLA is always a party. The rooftop bar and pint-size pool has frozen Manhattan's on tap. The hotel is dog friendly and kid friendly. The rooms are chic and minimal with concrete walls and a low profile bed. We love this hotel and stayed there the night of our engagement! The Ace is a 5 block fun walk to our wedding venue or a quick Uber.
Millennium Biltmore Hotel Los Angeles

506 S Grand Ave, Los Angeles, CA 90071, USA
(213) 624-1011
The lobby of the Millennium Biltmore is gorgeous and sprawling. Huge ceiling and hand carved details surround the expsansive grounds. The Biltmore has an indoor swimming pool, great manhattans at the bar and is only 2 blocks from the LAAC hotel and across the street from the Hilton Checkers. This hotel is also only 2 blocks from the venue, making it luxurious and convenient.
Things to Do
Grand Central Market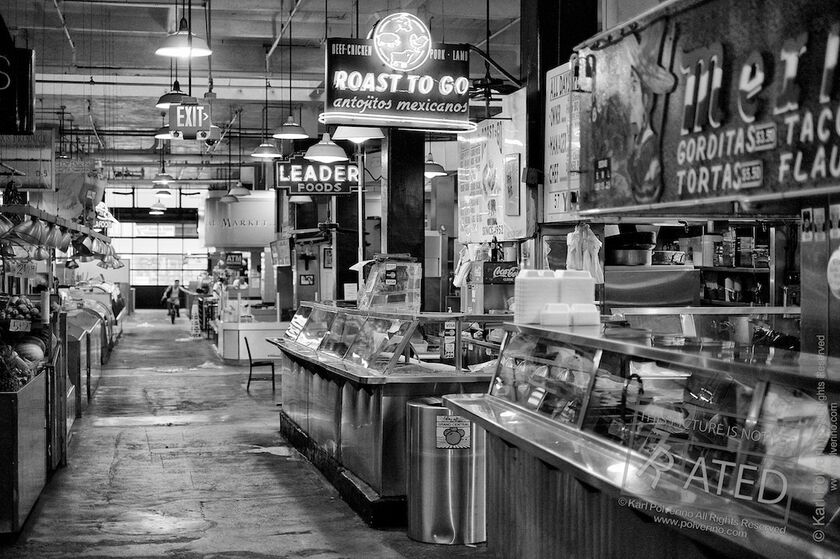 317 S Broadway, Los Angeles, CA 90013, USA
(213) 624-2378
Grand Central Market
From food, community.
Grand Central Market's mission is to celebrate the cuisines and cultures of Los Angeles. Our commitment is to preserve the legacy of a historic downtown landmark, to gather the city's many communities around a shared table, and to nurture the next generation of local businesses.
The Market provides Los Angeles with a national-caliber eating experience that showcases California's best ingredients, chefs, and entrepreneurs. Our 30,000 square-foot arcade encompasses a food emporium and retail marketplace and will continue to grow by offering downtown a shared gathering place and a dynamic hub for public programming and events.
The Last Bookstore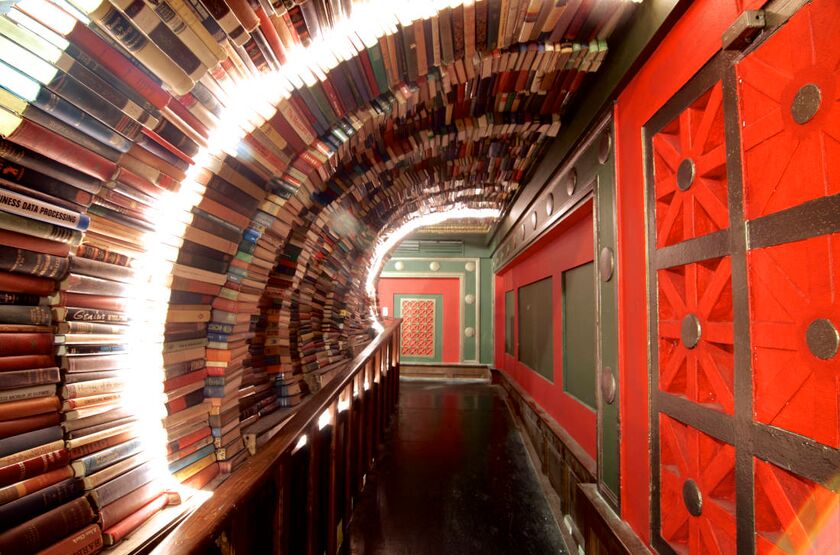 453 S Spring St, Los Angeles, CA 90013, USA
213-488-0599
The Last Bookstore is California's largest used and new book and record store. Currently in our third incarnation, we began in 2005 in a downtown Los Angeles loft.
That's when owner Josh Spencer took his decade of experience selling everything from cars to clothes online and focused instead on his first love: books. During the revitalization of downtown LA, we grew quickly to our current 22,000 sq. ft. space in the Spring Arts Tower at 5th & Spring.
The name was chosen with irony, but seems more appropriate with each passing day as physical bookstores die out like dinosaurs from the meteoric impact of Amazon and e-books. We continue to BUY, SELL, and TRADE like we have from day one. In addition to over 250,000 NEW and USED books on two floors, including our new Arts & Rare Book Annex, our shared space includes tens of thousands of VINYL RECORDS and GRAPHIC NOVELS, a huge mezzanine level that includes the Labyrinth Above the Last Bookstore, Gather Yarn Shop, and the Spring Arts Collective gallery shops. Truly something for everyone.
Somehow we became one of the largest independent bookstores in the world still standing. We continue to be amazed at how we got here. It's ALL thanks to people like you who want to keep actual books and records existing in the world. Join the cause — visit us soon!
PRESS
KCRW's Saul Gonzalez visits us and interviews the Last Bookstore owner who created a massive retail space that's a mix of Victorian drawing room, sci-fi spectacle and artist loft bohemianism. It's all part of the mission to keep the paper and ink book business alive in an era of e-readers and digital downloads.
Bottega Louie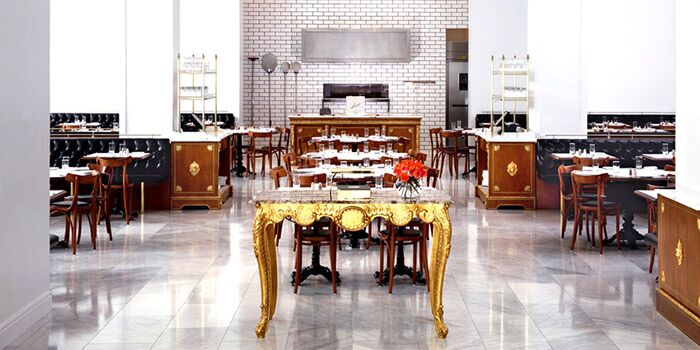 ha, 700 S Grand Ave, Los Angeles, CA 90017, USA
213-802-1487
Bottega Louie is a 255 seat Restaurant, Gourmet Market, Patisserie and Café located at 700 South Grand Avenue, Los Angeles CA. Full bar service is available. The Gourmet Market and Patisserie offer an extensive selection of sweet and savory products for your enjoyment.
Our Sales Department can assist you with customized gifts, catering and orders for macarons, pastries, cakes, confections, chocolates and other baked goods for events. Please contact our Sales Department at 213-802-1487 or email sales@bottegalouie.com for further assistance.
Angel City Brewery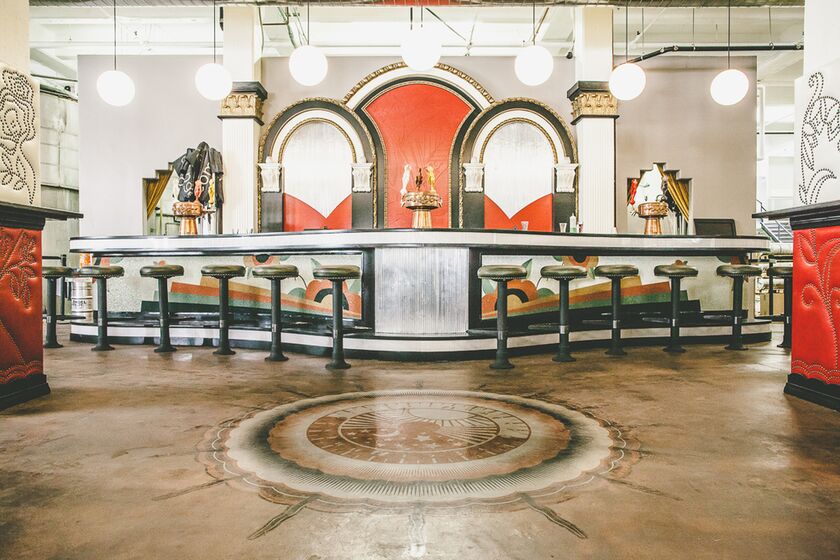 216 S Alameda St, Los Angeles, CA 90012, USA
(213) 622-1261
Clifton's Cafeteria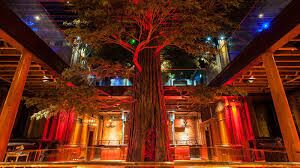 648 S Broadway, Los Angeles, CA 90014, USA
213 627 1673
THE
MONARCH @ CLIFTONS
The Monarch embodies the spirit of California-- an informal land of adventure and dreams as well as a community of astonishing natural beauty and diversity. With a Deco era soda fountain, surprising beer and cocktail offerings and an innovative atmosphere worthy of the legends, this is truly the place of myth—the elusive dreamland for which people have searched through the centuries.
Arts District Brewing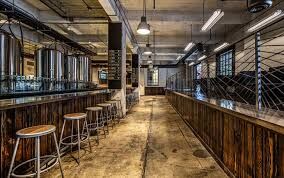 828 Traction Ave, Los Angeles, CA 90013, USA
213.817.5321
ARTS DISTRICT BREWING CO.
The Broad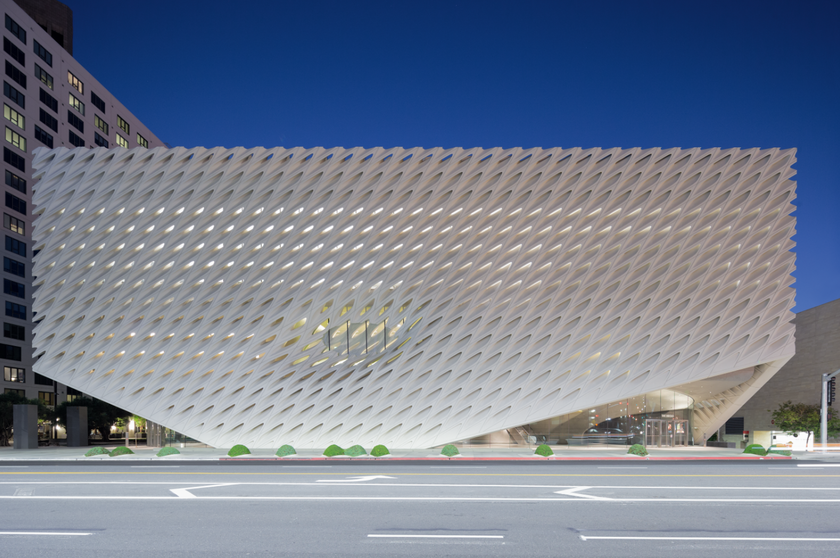 221 S Grand Ave, Los Angeles, CA 90012, USA
213-232-6250
The Broad is a new contemporary art museum founded by philanthropists Eli and Edythe Broad on Grand Avenue in downtown Los Angeles. The museum is designed by Diller Scofidio + Renfro in collaboration with Gensler and offers free general admission. The museum is home to the 2,000 works of art in the Broad collection, which is among the most prominent holdings of postwar and contemporary art worldwide. With its innovative "veil-and-vault" concept, the 120,000-square-foot, $140-million building features two floors of gallery space to showcase The Broad's comprehensive collection and is the headquarters of The Broad Art Foundation's worldwide lending library.
Little Tokyo, Los Angeles, CA, United States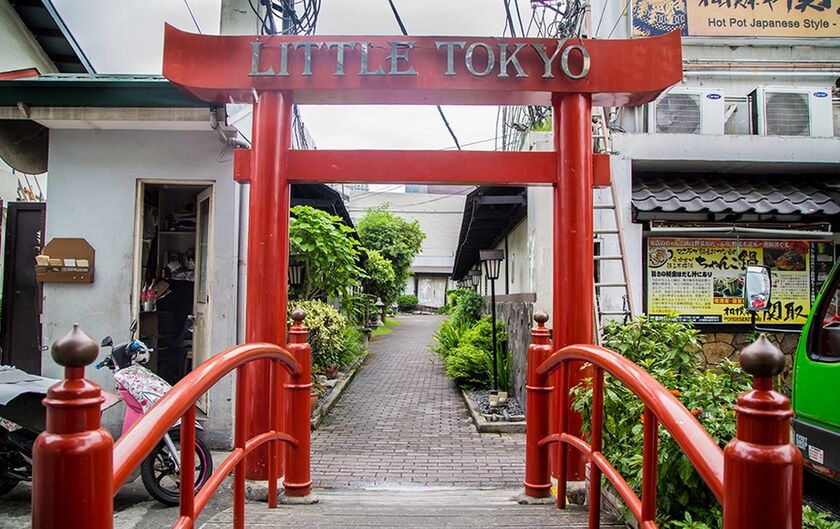 Little Tokyo, Los Angeles, CA 90012, United States
(213) 880-6875
Verve Coffee - DTLA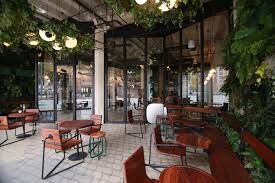 833 S Spring St, Los Angeles, CA 90014, USA
213-455-5991
Coffee!
Monday-Friday / 7:00am - 7:00pm
Saturday-Sunday / 7:00am - 8:00pm
Griffith Observatory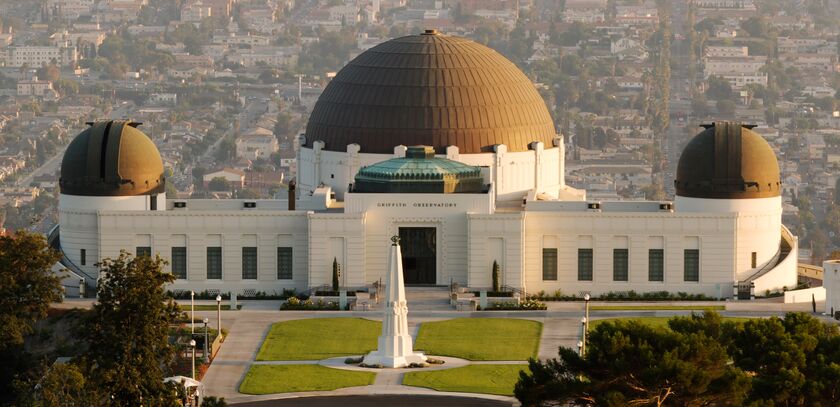 2800 E Observatory Rd, Los Angeles, CA 90027, USA
213-473-0800
Griffith Observatory
Southern California's gateway to the cosmos! Visitors can look through telescopes, explore exhibits, see live shows in the Samuel Oschin Planetarium, and enjoy spectacular views of Los Angeles and the Hollywood Sign and amazing hikes.
Cole's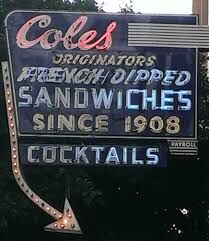 118 E 6th St, Los Angeles, CA 90014, USA
(213) 745-7090
Cole's, Originator of the French Dip Sandwich, opened in 1908 in the Pacific Electric building, once the nucleus of the Pacific Electric railway network. In 2007, 213 Hospitality purchased the establishment and Cole's reopened in 2008 with great acclaim, receiving rave reviews in numerous publications such as LA Weekly by one of LA's top critics Jonathon Gold and the '25 Best Bars in America' by GQ Magazine. Evoking the spirit of an early 20th century saloon, the welcoming 40-foot Red Car Bar boasts original glass lighting, penny tile floors, and historic photos, preserved in the restoration of the cherished landmark. The Red Car Bar's ample selection of premium spirits, drafts, and historic cocktails compliment the saloon's classic French Dip sandwiches. Cole's also opened a second location at the Los Angeles International Airport in late 2013.
Cole's is located at 118 East 6th St., Los Angeles, CA 90014; open Sunday—Wednesday 11:30 AM to 12 AM and Thursday—Saturday from 11 AM to 2 AM. Restaurant hours are Sunday—Wednesday from 11 AM to 10 PM; Thursday from 11 AM to 11 PM; and Friday—Saturday from 11 AM to 1 AM
Ask about:
THE VARNISH
The Varnish, part of Los Angeles' celebrated 213 Hospitality, Inc., opened to immediate critical and popular acclaim in 2009. Co-founded by partner and 213 Hospitality Cocktail/Beverage Director Eric Alperin with proprietor Cedd Moses, and Sasha Petraske (Milk & Honey, NYC), The Varnish features meticulously constructed cocktails made with passion and precision by some of the city's most lauded bartenders. Housed inside a refurbished storage room in Los Angeles' oldest public house — Cole's The Originators of the French Dip Sandwich restaurant in downtown L.A. — The Varnish pays tribute to both classic and updated cocktails with a focus on thoughtful service and hospitality. In 2012, The Varnish won the prestigious title of Best American Cocktail Bar at the Tales of the Cocktail® 2012 Spirited Awards® in New Orleans, recognizing it as the bar with the most prominent influence on cocktail trends within the United States.